WE'D LOVE TO HEAR FROM YOU!
Come visit our store at 11 Rue des Rosiers in the 4th arrondissement in Paris.
For customer service inquiries please email us on hi@bag-all.com. 
For wholesale orders please email jake@bag-all.com and for Corporate gifting and Bespoke orders ONLY use e-mail custom@bag-all.com.
Phone number: +33 64 27 11 779 Our phone hours are Monday-Sunday 11.30am - 7pm Paris time.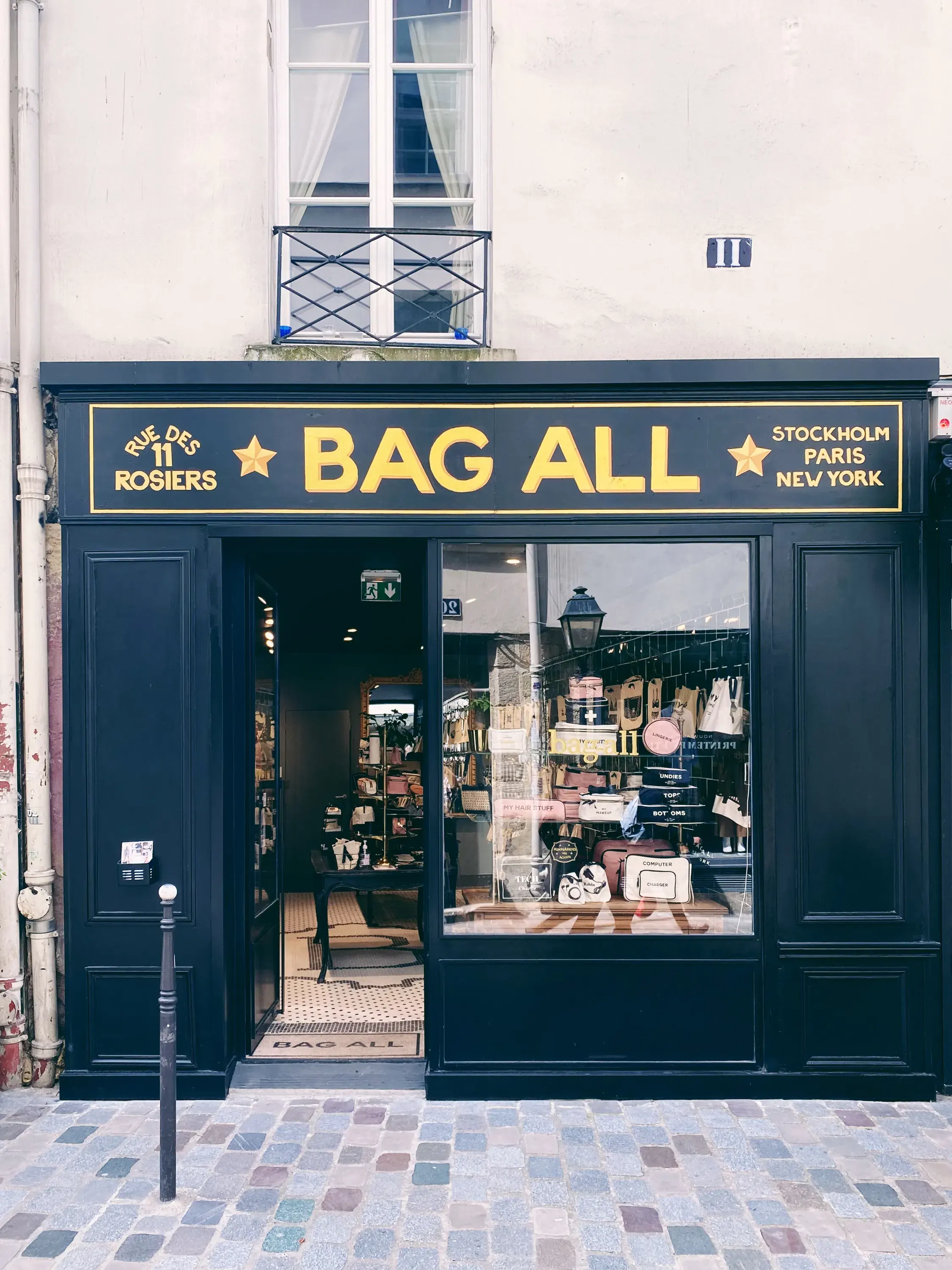 Paris, France
11 Rue des Rosiers
OPENING HOURS:
Current store hours:
Monday - Sunday
11.30 AM - 7 PM
Bienvenue!
new york, new york
353 Bleecker Street
OPENING HOURS
Current store hours:
Monday - Saturday
11 AM - 7 PM
Sunday
11 AM - 6 PM
Welcome!